1. The discovery of a method of mass production of penicillin, 1943
Pharmacists fill culture flasks with the nutrient solution on which the penicillin mould is grown in 1943.
Photograph: Daily Herald Archive/SSPL via Getty Images
2. The invention of the worldwide web in 1989-90
Tim Berners-Lee, inventor of the world wide web, photographed in his office in 1998.

Photograph: Elise Amendola/AP
3. The widespread availability of home computers
A 1980s UK Spectrum magazine advert.
Photograph: The Advertising Archives
4. The United Nations Universal Declaration of Human Rights, 1948
Eleanor Roosevelt, holding the Universal Declaration Of Human Rights, which she helped to draft.
Photograph: Nara Archives/REX
5. The breakup of the Soviet Union in 1991
Soviet army tanks parked in Moscow's Red Square after a coup briefly toppled the Soviet president, Mikhail Gorbachev.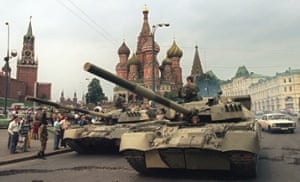 breakup of the Soviet Union in 1991
Photograph: Dima Tanin/AFP/Getty Images
6. The rise in global awareness of the importance of environmental protection/conservation
Vivienne Westwood campaigning with Greenpeace at Glastonbury in 2014.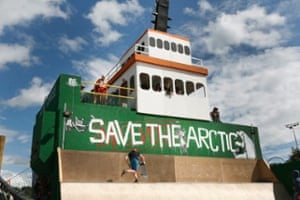 global awareness
Photograph: Gary Calton for the Observer
7. The terrorist attacks of 11 September 2001 on New York (the World Trade Center) and Washington DC; and the emergence of terrorism as a major international phenomenon
Looking up from the location of Church and Fulton streets.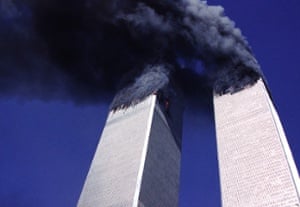 terrorist attacks of 11 September 2001 in New York
Photograph: Richard Cohen/Corbis
8. The invention of the atomic bomb and the explosion of atomic bombs over the Japanese cities of Hiroshima (6 August 1945) and Nagasaki (9 August)
A mushroom cloud rises more than 60,000 feet into the air over Nagasaki.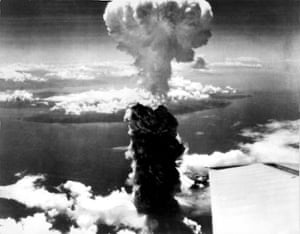 atomic bomb and the explosion of atomic bombs over Japan
Photograph: Everett Collection / REX
9. The influence of Nelson Mandela (1918-2013) on South African and international politics and society
Mandela stands at the window of the cell in Robben Island prison, where he was incarcerated for more than two decades.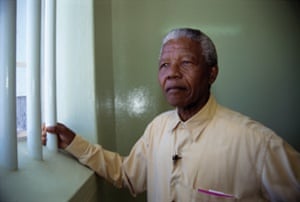 Nelson Mandela
Photograph: Louise Gubb/Corbis
10. The human genome project, completed in 2001, which mapped the genetic structure of the human body
A visitor views a digital representation of the human genome at the American Museum of Natural History in New York City.
Photograph: Mario Tama/Getty Images